Orders close 30th September 2023
We are pleased to present the Mattes Special Autumn Winter Collection (but really Spring in Southern Hemisphere) 2023 collection.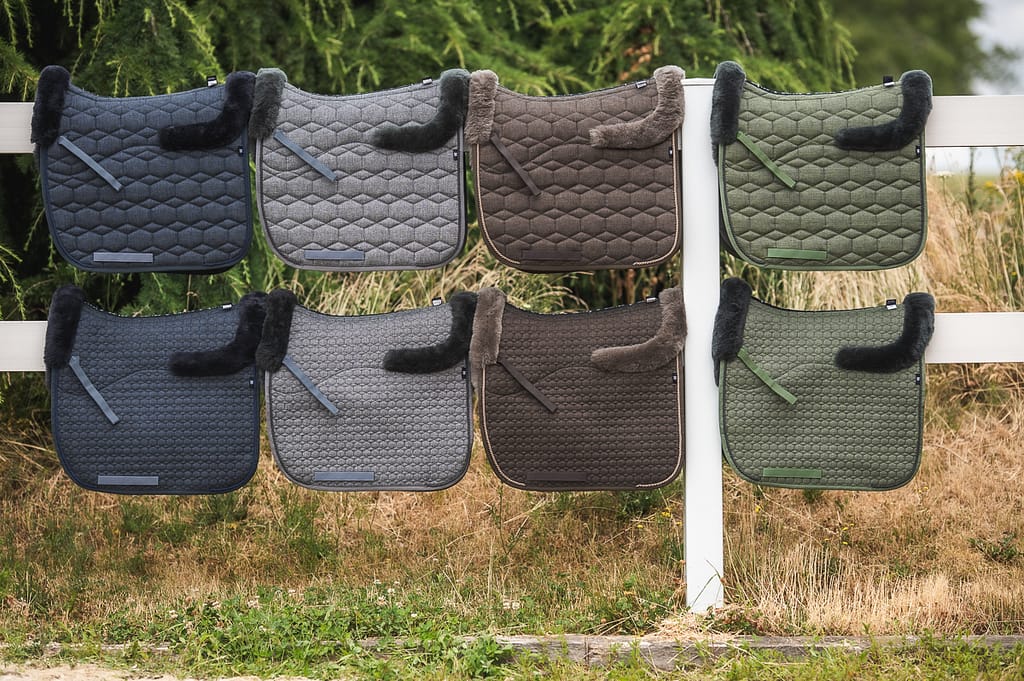 Mattes Special Collection Details
There are four different colours to choose from, each with the choice of Small or Large quilting. Rounded off with a beautiful piping.
Greta Blue (Navy Sheepskin )
Greta Grey (Graphite Sheepskin)
Greta Khaki (Graphite Sheepskin)
Taupe (Taupe Sheepskin)
Matching halters, bandages, and ear bonnets are available in various designs.
These collections are not customisable like you are used to except for size, shape, sheepskin options and can be pre ordered until 30th September 2023.
For ease of ordering we have added matching girths ! The one stop ordering stop.
If you want more choice you can still get all these colours in Quilt or Quilt Sheen in our Mattes Build a Saddle Pad range (obviously this collections piping is unique to this collection.
Our thanks to Mattes and Thomas Hartig for the professional photos supplied to us