Special Short girth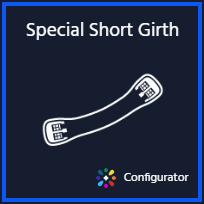 For Icelandic horses, Native ponies and smaller Arabians: The Mattes Special Short Girth is designed to suit the body shape of these horses with a slightly curved shape. This generally prevents the girth from slipping forward and impeding elbow movement. The lack of the centrepiece is great for the narrower chested horse/pony as well that may experience discomfort from the Standard Mattes Crescent girth.
With the traditional MATTES quilting or top quality leather and lambskin. The Mattes Special Girth is also available in the Long Version.
Our thanks for Mattes and Thomas Hartig for the Professional photos!