Thelwell
Thelwell is regarded as the unofficial artist of the British countryside and is possibly the most popular cartoonist in Britain, since the Second World War. He commented on many aspects of human behaviour, but he is perhaps most synonymous with little girls and their little fat ponies. They have helped to ensure his continuing popularity and his immortality.
What better way to celebrate the life of Norman Thelwell and his little fat ponies than a rug for your favourite Equine friend.
2023 is 100 years since Norman Thelwell's birth.
His Estate is very careful about allocating licences for reproducing his work. Hy-Equestrian (Battles UK) is the lucky recipient of the licence to produce equestrian wear and gear. We are pleased to be able to offer these products to our customers.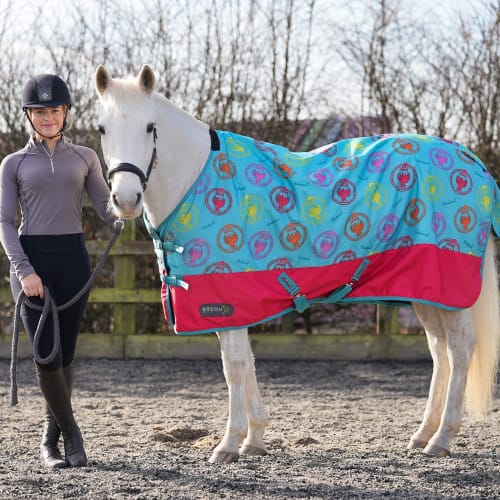 How Ordering Works!
We need a 50% deposit to secure your order. As we do not hold a lot of stock onhand we check the UK warehouse for stock and confirm availability and delivery date. Click on the Preview/Delivery Date button and we will advise delivery date. Normally we are getting orders fortnightly or monthly out of Europe and delivery is super quick once it is on its way – It takes longer to get across Australia than across the World!
Order today with no upfront cost until you receive your delivery date!
Our thanks to The Estate of Norman Thelwell for information